WELCOME TO:
WEBSITE OF DALE L. ROLLINGS, AUTHOR
COME ON IN!
COMMUNICATION
In this website I'll try to communicate some thoughts and ideas that go into my books.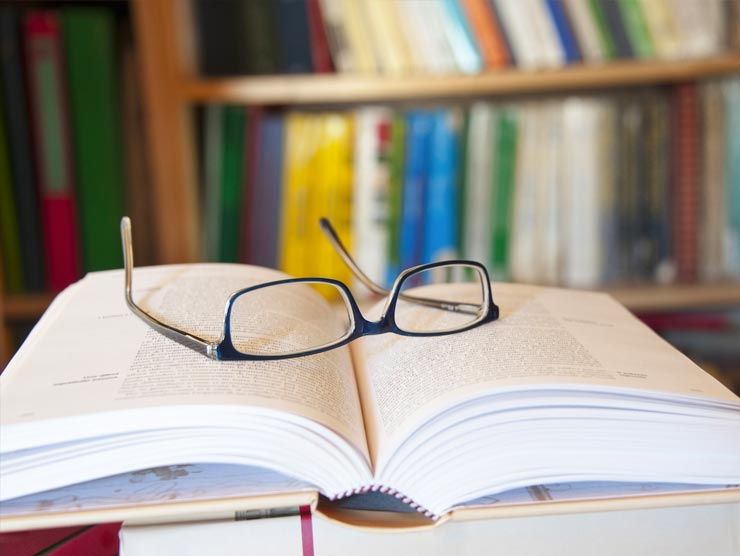 TESTING GROUND
Sometimes I'll talk about books I have written, or might be in the process of writing. Other times, I might just try out an idea that I am thinking of writing about, or a plot line that interests me. Maybe I'll explain something that has been questioned or blog on some subject that is on my mind.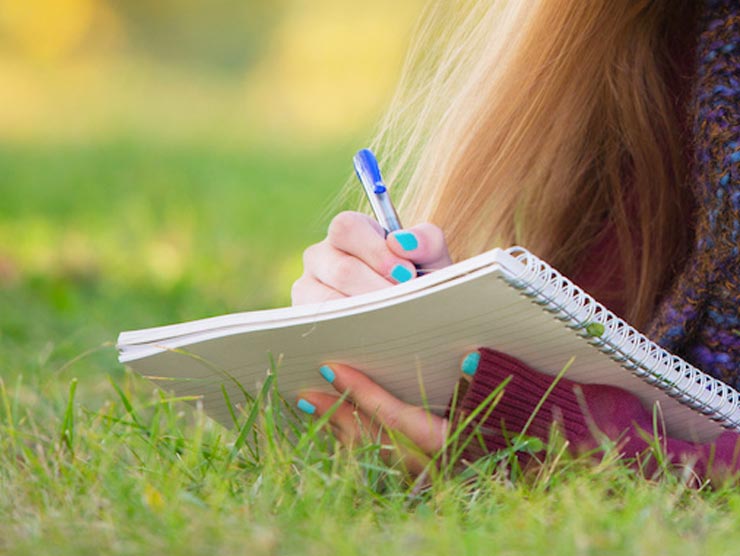 THOUGHT PROVOKING
If the object of writing is to enhance learning, or stimulate thought, then I should be tickling your imagination, and encouraging you to consider options.
"The Trunk"

Deceit and Intrigue in the Last Desperate Days of the Nazi Third Reich
Like WWII history? Into spy stories? Intrigued by the cultural crosswinds blowing in America in the run-up to World War II? Like stories set in St. Louis? Then I think you'll like "The Trunk".
Watch as our principal characters, Hugo and Frieda Jurgens, sink deeper into the web of spying for Nazi Germany motivated by their greed (or, some say, by their need). See their lust for rewards lead them into a scheme to divulge secrets of the Manhattan Project. The clever Nazis snare them into a sinister plot to kill thousands of Americans and destroy their home city of St. Louis. And watch how a little slip-up can foil even the most perfectly laid plans.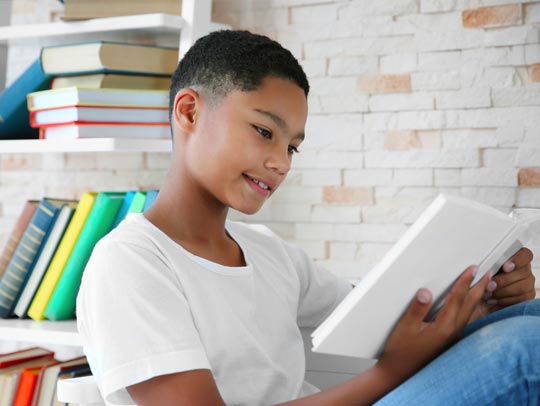 BLOG
What would you do for an unfathomable amount of money?
Or, put another way, what amount of money would it take to get you to do something you would not consider otherwise? The cynic says that "everyone has a price", and that, given enough money, anyone would do anything.
Do you believe that? Well, that is the underlying theme of "The Trunk", a novel that explores what people will do if they are given enough money? Hugo and Frieda Jurgens are put to the test. What will it take to get them to commit minimal crimes with a low likelihood of being caught? Where does weighing the risks of being caught at an illegal act get measured against the successful rewards of pulling off the crime?
What then, if the task and the reward were ratcheted up? More risk- more reward? At what point do we say, "No, I won't do that, at least for that amount of money." Hugo and Frieda reach that point, but the reward gets increased, and the temptation is multiplied. The limits of their restraint are tested, and they lower their bar of resistance as the price goes up despite an increase in the risk of being caught. Does the offer of money dissolve the concern for the risk of danger- even to the point that it could cost them their lives? What they are asked to do is much simpler than, say, an armed robbery of a convenience store or a gas station, but the rewards are much greater.
And then there is another element: does repeated success in pulling off the task with no challenge; not even a close call at getting caught, cause erosion of caution; or perhaps the lowering of the concern for the risk?
Finally, comes the pièce de resistance: Frieda and Hugo are offered riches beyond their wildest imagination, but they must do something that they have never done before. In fact, no one has ever done it before. The task involves trickery, betrayal, nerves of steel, and the result will bring death, destruction and pestilence to many people. Yet, if completed successfully, Hugo and Frieda will be rich for the rest of their lives. Can they overcome their Christian, conservative, God-fearing upbringing, and commit a heinous, dastardly and destructive crime? The chances of pulling it off are pretty good, and the risk level seems manageable.
We'll find out in "The Trunk", a novel by Dale Rollings.
Available now at Kindle, Nook, Apple books and KOBU, and in paperback.

THE TRUNK HAS NOW BEEN RELEASED IN PERFECT BOUND PAPERBACK.
THE TRUNK

-

Deceit and Intrigue in the last Desperate Days of the Nazi Third Reich

*
All sales from DLRollings LLC are final. Sales of electronic versions (i.e. Amazon, KOBU, Nook etc.) for download are subject to the cancellation/return policy of the electronic vendor.


"
Blazing good reading!" *****
Rollings writes with an easy to read prose, sort of like he is telling you
a story, and it's a pretty good story! Who would have thought that there were areas of America that did not exactly support our position on WWII?
This story starts slow, characters are developed, and you feel like you know them. Then they turn ugly, and you realize that common people can do really bad
things when motivated. This book builds toward a crashing finish.
It tests your morality. Were they just good people lured to the dark side, or were they inherently evil? The author leaves you to decide. He warns you that deciding will not be easy - and he is right."
"I
just finished "The Trunk". Wow!

What an interesting and clever story. I enjoyed it from cover to cover. From the point in the book when you first mention the "bomb" and the plan for Hugo and Freida, I continually thought about how the book would end. What a clever and surprise ending.
I am amazed at your attention to detail which had to require tons and tons of research. How did you find out the many details described, such as the locations of all the various
names and
locations of buildings in Berlin which were part of the Third
Reich ?
How did you know that the JB Bridge roadway was 200+ feet above the water? I am just utterly amazed and impressed with your knowledge of St. Louis, the German culture that existed in South Saint Louis at the time of WWII, and your detailed description of the world
situation at
that time.
I can't wait to read your next novel."
Kent Mueller, Paradise Valley, AZ
THIS BOOK IS FANTASTIC! ***** The lifestyle and history of wartime German S. St. Louis was so precise, Author Dale Rollings had to have really researched it because much of it was before his, and even my, time. I can vouch for the precise S. St. Louis accuracy of his book from living right near Black Forest Beer Garden on Wanda Ave. war-time. That is when Black Forest original location was on the South side of Gravois near Kingshighway in S. St. Louis near the overgrown cemetery.
Especially on the weekends as a little guy, I could clearly hear the loud German Um-pah pah bands wafting out over the neighborhood and the German patriotic songs sung in that language. I didn't know why that was being done and
I
didn't know about or understand the large connection to the emotional Nazis in lovely S. St. Louis. Not being from a German family I didn't have a clue why.
The WW2 German spying among our German immigrant residents doesn't now surprise me.
Golly, I hope the book was all fiction in regards to the existence of the trunk. Otherwise, I probably wouldn't be here to write this review.
Well Done. Read it! Five Stars."
Dr. Paul Wilson, Lindenwood University
"Just finished The Trunk. Great, great read. Couldn't put it down. Actually, I got up at 2 am one morning to read through a few chapters."
Dennis Doyle, Navarre, FL
Blog:
Why am I so fascinated with WWII?
I don't know that I am "fascinated", but, as I age away from that time I am very introspective about what happened in the early days of my childhood. The passage of time has given me a new perspective on the events and people of that time. I am fascinated with the effect that the events of the late Thirties and early Forties have had on that generation, of which I am a fringe member. I've also learned that many of us have "selective memories" of those times. In our minds, we sometimes filter out good and bad recollections, and by doing so we are often tainted in what we think of the events of the day. This "selective recollection" has a lot to do with how we view what we remember.
War is awful. Not only the killing, maiming and bodily harm that accompanies armed conflicts, but damage to the psyche, and the actions, attitudes and mental stresses that accompany it. Men and women that would not think of perpetrating heinous crimes, rape, steal, blackmail, and pressure fight with each other under the strains of war. Just look at Frieda and Hugo in "The Trunk", or Jacques Rodier (here is a hint of what is coming the next novel) in "At the End of the Day." War, even if it doesn't kill, wound or maim, often upsets or disrupts our moral compass leaving us to drift from what is right. Now that fascinates me.
But, as we have found out, it doesn't have to be that way. War can bring out extraordinary behavior, exemplary beyond any expectations. the same pressures that can disrupt our moral compass can, sometimes, bring forth positive thoughts, actions, and exemplary results. Such was the case study in the "Greatest Generation." Men and women whose lives were cloistered, mundane and without achievement (and maybe devoid of hope) were spurred to unbelievable heights. People with no hint of greatness were shaken, prodded and drawn toward earth-shaking discoveries and unheard-of acts of bravery and leadership. To many, the war set the mind, spirit, and creative juices, free.
Which brings me to the book that is now under construction. In "At the End of the Day" we follow a young man from St. Louis who, just after his graduation from High School is drafted into the Army of the United States, and sent off to Europe to participate in the greatest invasion the world has ever seen. But it's not a war story. How his world, in the context of the European Theatre of war, is shaped and molded. His perspectives, particularly his interactions with the people with whom he meets and interacts in the context of war is an interesting study. As important are the lessons of life and the attitudes he will carry with him for the rest of his life.
Last year, I visited the Beaches of Normandy. I noticed tour groups that contained old men, many feeble and barely able to traverse the beaches with their wheel-chairs and walkers. They fanned out over, the fields and hills, now covered with rows of white markers, that they so valiantly attacked and conquered over seventy years ago. My guide pointed out to me that there were "not so many anymore; they were all dying off." They are the last vestiges of the Greatest Generation of Americans that ever lived. Soon they will all be gone. I had to write this book to trace the life of just one of them. I owe it! We all do!
CONTACT ME
I'm always glad to hear from you - whether it's positive or negative. Did you like the blog? disagree or not? How was the book? Did it meet your expectations? Got an idea for a book, or just want to get something off your chest? We like to hear from our readers. Don't be intimidated by the box - it'll take lots more words than it looks.
If you want an autographed copy of The Trunk, let me know.